BELT BUCKLES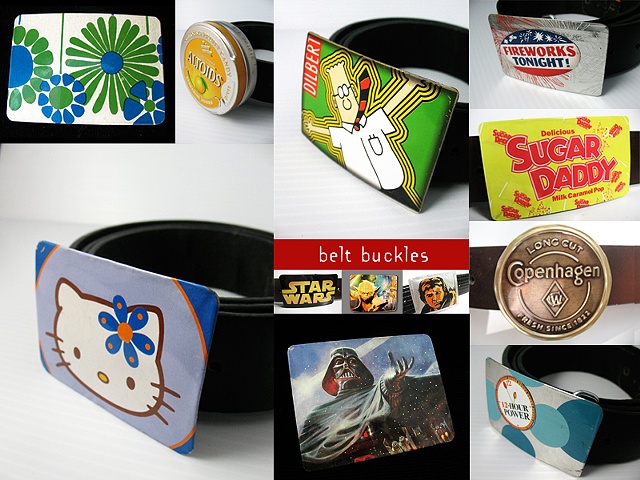 My buckles seem to fall into either the
naughty or nice category. I love using
random words and phrases collected as
I'm cutting up tins. Some of these end up
being rather suggestive when part of a
belt buckle!
My nice buckles just use the fun and
colorful imagery gleaned from all the
pop culture tins in my stash. Speaking
of stash, I've even made some buckles
from small Altoid containers and similar
small tins. They are a great way to keep
your valuables with you without carrying
a purse or wallet. Please visit my
ETSY shop to see what is currently available.